Andrea and Flavio | The Cultural Center, Fall River, Massachusetts wedding photography
This glamorous, sparkling fete in downtown Fall River, Massachusetts was full of lush florals, elegant touches and was a photographers dream.
When Flávio first saw Andrea's photo on the Facebook of a mutual friend, he decided to strike up a conversation. "How is the weather going to be tomorrow?" The rest is history. Had he only known that on his wedding day, it would rain buckets, he may have started off with a different pick up line.
June 11th was a damp, dark day, but that didn't stop Andrea's light from shining. After being together 15 months, engaged for 9 of those months, she was ready to seal the deal on this whirlwind romance and fulfill the promise she made to him when he proposed to her at home, in front of her parents, sister and brother in law.
When asked, Andrea labeled her wedding as "elegant, romantic, formal and fun." Yup, yup, yup. All of that. Her color scheme of shades of white, cream, gold and blush were soft, yet formal, the perfect complement to the opulent architecture in Fall River's the Cultural Center. Despite the weather and a couple of small snafus, you couldn't see a trace of disappointment or sadness over the rain on the happy couples faces. Their wedding was the start of a wonderful adventure and a marriage that will last the ages.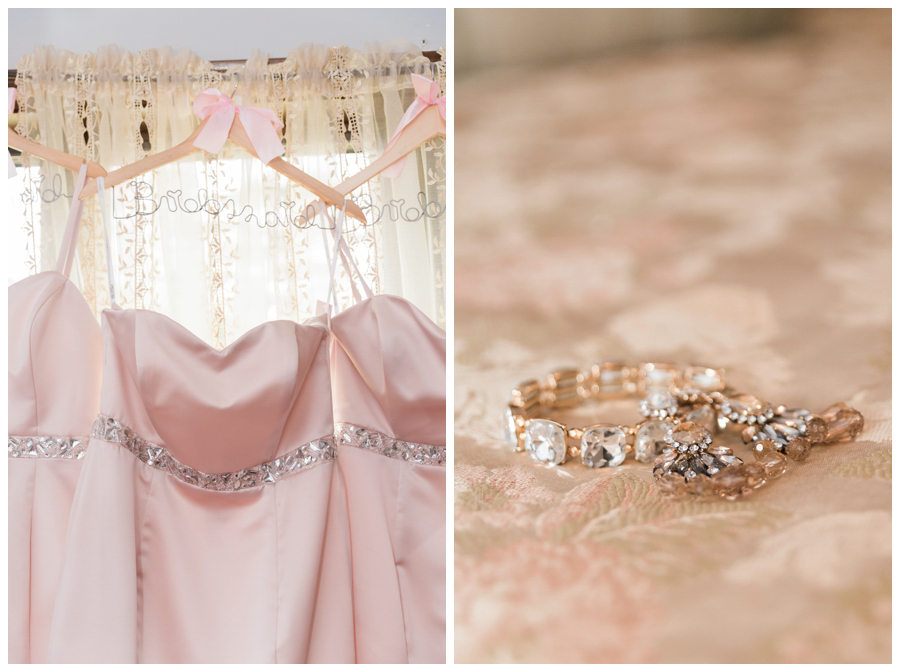 I have known Andrea since I was a little girl, and since the day we walked in our parish procession together, I knew she would have an epic wedding dress. After all, we were the two with the absolutely prettiest long dresses at 8, why wouldn't we on the biggest days of our lives.
Ceremony Venue: Saint Michael Church, Fall River | Reception Venue and Catering: The Cultural Center | Photography: House of Lubold Photography | Bridal Gown, Bridesmaid Dresses, Mother of the Bride dress: Alexandra's Bridal, Fall River | Hair: Salon Ambiance, Fall River | Entertainment: Infinite Entertainment Group | Decor, rentals, custom draping and flowers: Milestones Flowers | Menswear: Slade's Formals | Cake and late night buffet: Leddy's Bakery